Latimos
Latimos shows the path of Olivia, a pianist, searching for inspiration where she would have never expected before.
Produced with the support of the Argentinean National Film Institute (INCAA)
SCREENINGS
Bit Bang Fest (Buenos Aires, 2020). Official Selection. Winner: Special Mencion.
Prizes
Special Mencion, Categoría Cortos Latinoamericanos, Bit Bang Fest
Trailer
Part of the Storyboard
---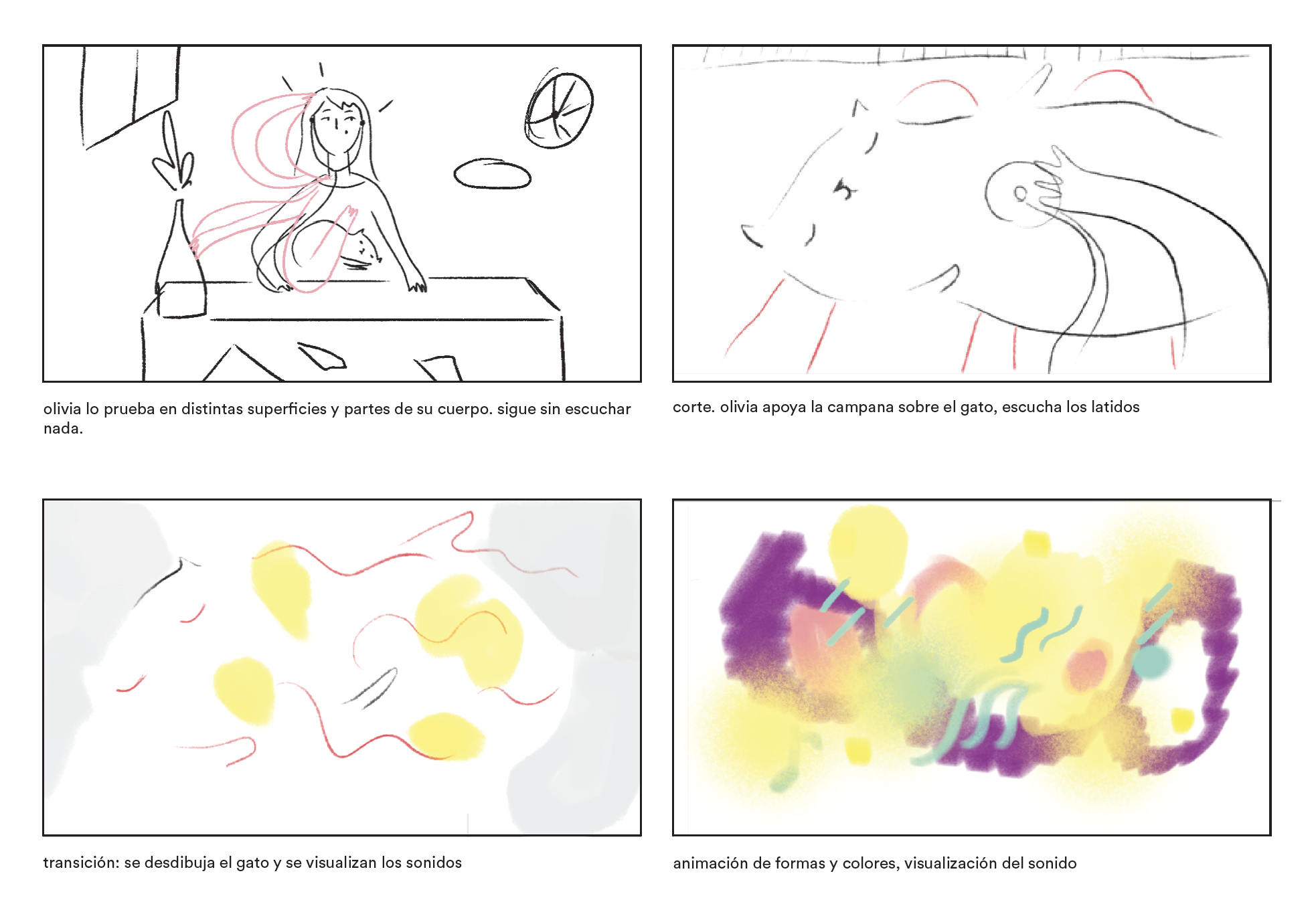 Colorkeys
Art Development
A short film, written and Directed by
Tamara Ajzensztat

Animation Director
Florencia Vilardebó
Art Director
Elda Broglio

Executive Producer Florencia Franco, Tamara Ajzensztat
Production Manager Paola Ovejeros
Sound Design Juan Manuel Ponce
Art by Elda Broglio, Juana De Marco
Art Assistants Manuela Calderone Valeria Díaz Lorena Ruiz
Art Producer Mara Caffarone
Animated by Emilia Abot, Analia Ciccone, Ulises Díaz Lopez, Gastón Herrera,
Ariel Martínez Herrera, Ivan Stur, Agustina Tuduri, Damila Veniani, Florencia Vilardebó.
Compositing by Florencia Vilardebó
Original Soundtrack Francisco Ponce, Juan Manuel Ponce
Music Performed By Francisco Ponce-Piano, Estanislao Diaz Pumará-Violin, Lucas Argomedo-Violoncello, Federico Landaburu-Clarinet, Juan Manuel Ponce-Bass
Recorded at Uptown Estudio By Luciano Fortuny and at Perrolobo By Juan Manuel Ponce
Sound Editor Hernan Cherno Rojkin, Juan Manuel Ponce In Estudio Chernoville
Sound Mixer Nacho De La Riega for Estudio Bulo
Dcp/Lto Javier Hick
Special Thanks Juan y Bruno, Lety Bobbioni, Agus Trincavelli, Cynthia Alonso, Eugenia Mello, Muriel Cabezas, Tutores UNSAM
Copyright 2020 Tamara Ajzensztat
Buenos Aires - Argentina / February 2020